About ten years ago, I attended an author's gathering in NYC. It was in the Mechanics and Tradesman's building. I was intent on selling copies of my new book and thus making a name for myself. At this gathering, I ran into an author/illustrator who had an entirely different intent;he was giving away copies of his book!  Years later I ran into him at the Brooklyn Book Festival-he was excited that he had given away about 1,000 books! He made his money on odd jobs-many times helping on movie sets-and then invested it in books.
Goodloe Byron is a true original. Since that time, he has illustrated many books, perhaps written several more, been in a movie and developed an artistic style-a painting voice that is unique.
Of course, no talk of Goodloe is complete without a discussion of the real power behind him, Pugloe. Pugloe (and Goodloe) even have a small role in the novel I am working on.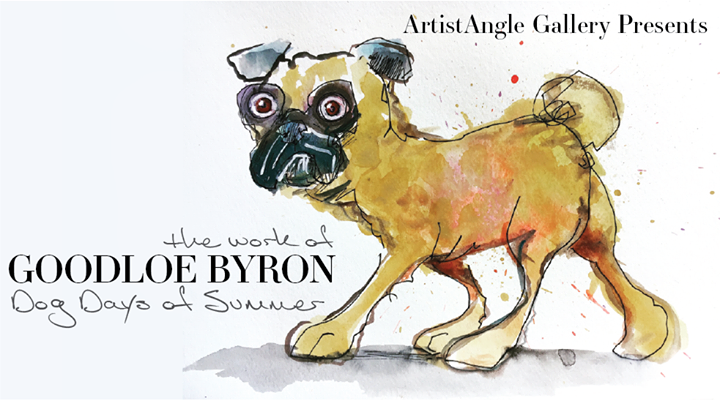 So tune in for a discussion on artistry, illustrating, creating and how to keep the spirit of creativity alive in a world that often seems to want to stifle it.